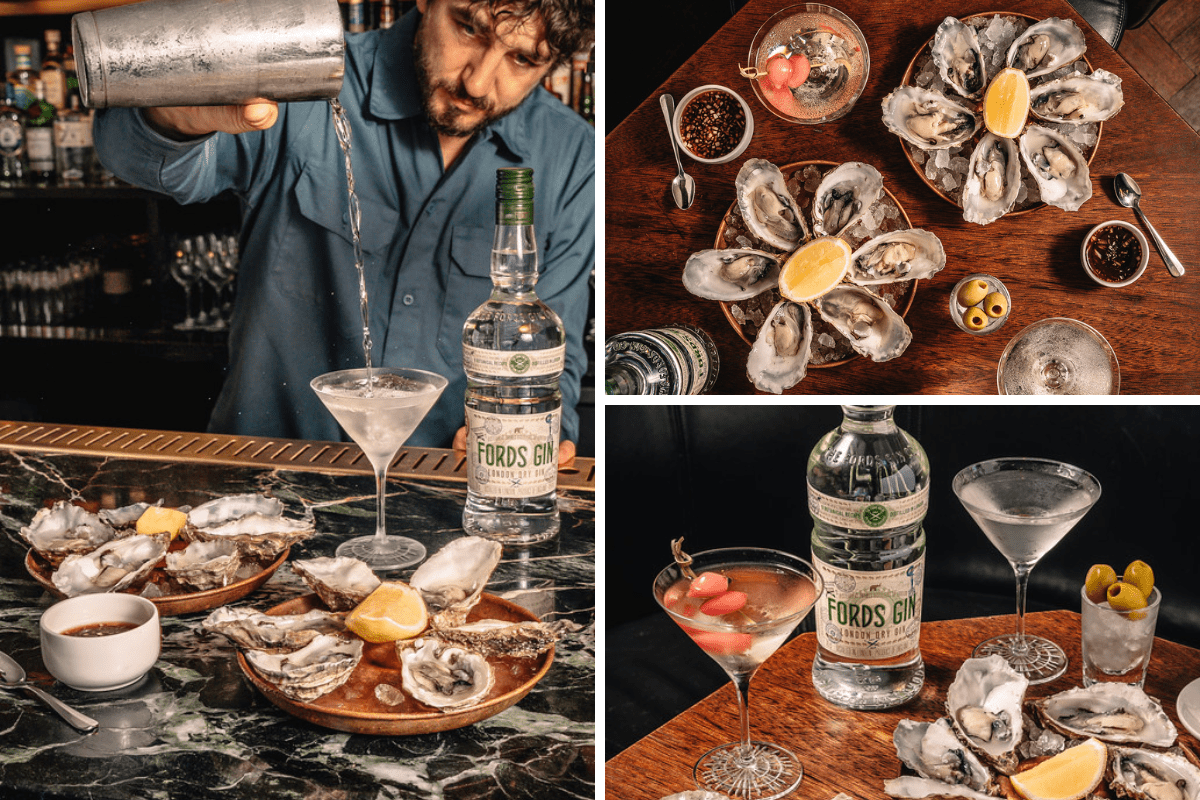 TOUR DATES
21st June (5-7pm): Air Street
28th June (5-7pm): Guildhall
5th July (5-7pm): Manchester
12th July (5-7pm): Liverpool
19th July (5-7pm): Knightsbridge
26th July (5-7pm): The Lowback
A loyal tipple all year round, the Martini really comes into its own as a cooling tonic in the blistering heat of summer. Is it a coincidence that the world celebrates it a few days before the longest day of the year? Perhaps. But the opportunists in us felt it befitting to mark the occasion, with not one, not two, not three but 5 events, joining forces with great friends of ours at Fords Gin. To complete the line up we'll also be shucking the briny snack du jour – the humble oyster. Just order a martini and a pair of the freshest, sustainably-sourced oysters is on us. ​
Our bars are reserved for walk-ins, so there is no need to book ahead of time, just pop the date in your diary.
However, if you would like to stay for dinner best to book a table.