Purchase_ea: 16
Capacity: 16
Available: 0
Availabilty: sold-out
bool(true)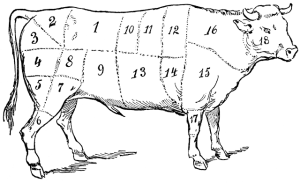 Wednesday, 26th September
6:30pm - 10:00pm
We are sorry. This event is sold out!
Join us at Hawksmoor Guildhall for an evening of food and drink as we celebrate the first Food Festival in The Square Mile. Throughout the evening, in collaboration with Maverick Drinks and Bathtub Gin, we will captivate your love of the spirit by exploring the various ways you can enjoy their prestigious range of botanical spirits.
You will be welcomed to our private dining room with a hand-crafted Victorian-inspired Bathtub Punch: gin infused with seasonal damson plums, a take on a traditional British Autumnal aperitif. This will be followed by a three course tasting menu of Roasted scallops with white port & garlic, 50 Day dry-aged prime rib witha selection of seasonal sides and sauces. Each dish will be paired with wines, carefully selected by our wine team. The evening will conclude with Baked Alaska and a Damson liqueur plum digestive.