Purchase_ea: 33
Capacity: 33
Available: 0
Availabilty: sold-out
bool(true)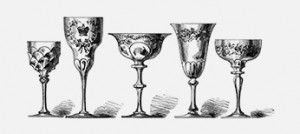 Tuesday, 26th March
7:45pm - 11:00pm
We are sorry. This event is sold out!
Join us at Hawksmoor Knightsbridge for an indulgent evening of food and Champagne hosted by our good friends, Palmer & Co.
"Palmer & Co. is a shining star in Champagne, in keeping with the cellar philosophy 'Palmer has time', the wines are aged for an exceptionally long time," says Essi Avellan, Master of Wine
This evening will begin with a welcome glass of Champagne on arrival, followed by a four-course tasting menu of Hawksmoor classic dishes.
1st Course – Roasted scallops, white port & garlic and Blanc de Blancs NV served from a magnum.
2nd Course – Fillet carpaccio with pickled chestnut mushrooms & parmesan, paired with Rosé Reserve NV from a magnum. The Pinot Noir in this cuvee is from a 40 year old Solera system
3rd Course – Fillet steak with bone marrow and a selection of sides and sauces, paired with two seperate wines, both Blanc de Noirs, 1 from bottle and 1 from a magnum so we can compare the differences in aging techniques.
4th Course – Stilton and blood orange sorbet, served with Nectar Reserve NV Champagne.
All the Champagne will be served from magnums, which benefits the Champagne aging and increases complexity. All magnums are aged between 4-12 years.