Purchase_ea: 11
Capacity: 11
Available: 0
Availabilty: sold-out
bool(true)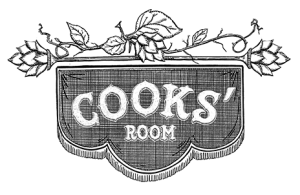 Friday, 22nd February
8:00pm - 11:30pm
We are sorry. This event is sold out!
Join us for the Beef Feast in the creative hub of Hawksmoor, the Cooks' Room. Our supper clubs are the chance to experience our version of the ultimate Hawksmoor meal, which is usually only available when the room is privately hired.
The evening kicks off at 7pm with a welcome drink, whilst your host chats you through the history of feasting in London. The chefs will be working away in the open plan kitchen creating your first course of panzano tartare, what follows is a Hawksmoor experience like no other, beef tea is served with beef bread & butter before moving onto a course with lobsters or langoustines, baked oysters & scallops all cooked with elements of beef.
A prime rib will be cooking throughout the evening over our charcoal grill, expertly tended to by our chefs and served for the main course with a selection of seasonal sides. To finish the evening off, a baked Alaska will be flamed before your eyes, and if you still have room, coffee and rolos will be served to cap the night off. Wines have been expertly paired by our in house wine team and will be included in the experience.