Purchase_ea: 20
Capacity: 20
Available: 0
Availabilty: sold-out
bool(true)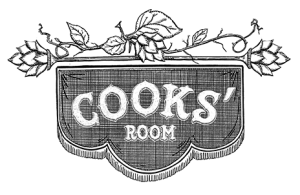 Friday, 26th April
7:00pm - 10:30pm
We are sorry. This event is sold out!
ONLY COUNTER SEATS AVAILABLE
Every month, we host a supper club in the open kitchen Private Dining Room at Hawksmoor Borough. Our chef team will be cooking in the room right in front of you, and serving up a true Hawksmoor feast.
This month's supper club will showcase some of our new dishes for spring. The special Spring Feast will feature a host of seasonal gems along with langoustine scampi, oysters, monkfish and of course our famous British beef. Our supper clubs are the chance to experience the ultimate Hawksmoor meal. The Cooks' Room is the creative hub of Hawksmoor, and is where all of the research and development happens for our newest dishes. The space is usually only available to be hired exclusively for private dining. The evening will kick off at 7pm with a welcome drink, and your host will take you through the menu with carefully paired wines course by course. Tickets include food, drinks and service.