Purchase_ea: 21
Capacity: 21
Available: 0
Availabilty: sold-out
bool(true)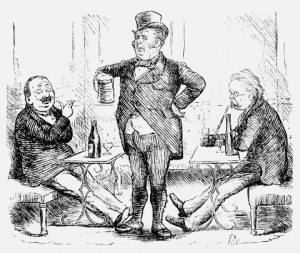 Friday, 22nd February
7:30pm - 11:00pm
We are sorry. This event is sold out!
Join us at Guildhall to celebrate an evening of food and beer. Guildhall Head chef Phillip Branch and Beavertown Tempus Head Brewer Jonny Hamilton have worked alongside to create a menu of specific dishes that match perfectly with the latest range of Beavertown Tempus Project beers.
The evening will commence with a Beavertown twist on our famous Shakey Pete Ginger Brew, followed by a four course menu, each dish paired with a beer From Beavertown's Tempus Project, in Guildhall's private dining room. Courses include; Roast spiced cauliflower, onions and IPA raisins, Crab and pork scratchings, bitter leaf salad with pickled apple and Slow roasted rump cap with tail and cheek suet pudding, finishing with a magnificent 'Tirimistout' coffee doughnut.
Throughout the evening representatives from Beavertown and Hawksmoor will take you through the elements of each course and its accompanying beer pairing, explaining the elements behind this incredible partnership of beer and food.