Purchase_ea: 12
Capacity: 12
Available: 0
Availabilty: sold-out
bool(true)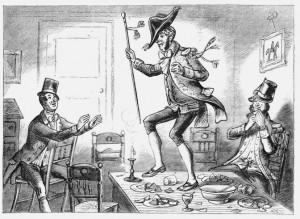 Friday, 16th August
6:00pm - 10:30pm
We are sorry. This event is sold out!
Join us at Hawksmoor Guildhall on the 16th of August from 6pm to celebrate an evening of food and beer. Hawksmoor Head Chef, Phillip Branch and Peckham's Brick Brewery, have worked alongside to create a menu of specific dishes that match perfectly with their latest range of beers.
The evening will commence in Guildhall's private room with a Peckham IPA twist on our famous Shaky Pete Ginger Brew, followed by a four course menu, each dish paired with the newest carefully selected beers from our friends at Brick Brewery. Courses include; grilled & pickled fennel, spelt, preserved lemon & olives, heritage tomatoes and lardo on toast, slow roasted rump cap with a beef cheek and bone marrow rye pie, then finishing with a magnificent bittersweet chocolate tart & crème fraiche.
Throughout the evening Brick's Head Brewer and Phillip will take you through the elements of each course and its accompanying beer pairing and explain the elements behind this incredible partnership of beer and food.