Purchase_ea: 0
Capacity: 18
Available: 18
Availabilty: high
bool(false)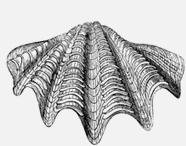 Thursday, 13th September
6:30pm - 8:00pm
£

25.00
We are delighted to be partnering with our friends from across the channel, Lillet, for an evening of fresh oysters and cocktails at the Hawksmoor Manchester bar. Lillet are a wonderful French fortified wine brand from Podensac, Bordeaux, and the collaboration will emphasise the important French experience of sharing an aperitif with friends, family and colleagues in a relaxed and cosy setting before indulging in a fine feast.
You will be joined by host and creator of the exclusive cocktails on offer, the UK French Classics (Lillet) Ambassador, and an experienced Hawksmoor Chef for a short oyster demonstration.
Tickets include a welcome cocktail, two classic Rock oysters and two of our infamous Bone marrow oysters; both paired with bespoke Lillet cocktails that we're certain you will not find anywhere else!
No doubt this will whet your appetite, and we know of a great steak house just a stone's throw away should you need it satisfied.