Purchase_ea: 13
Capacity: 14
Available: 1
Availabilty: low
bool(false)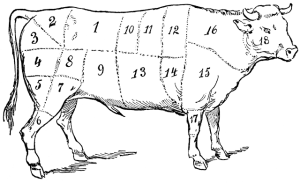 Friday, 5th October
6:45pm - 10:00pm
£

85.00
We're thrilled to host our fourth bespoke private dining experience as part of the Manchester Food and Drink Festival 2018. This year, foodies and wine lovers alike will be treated to the finest and most indulgent spread, the Beef Feasting Menu.
Originally developed early in 2017 for the Cooks' Room at Hawksmoor Borough in London, Executive Chef Matt Brown will be bringing the menu to Manchester for the very first time.
The six-course menu features the likes of the Panzano Tartare, Beef Tea, Roast Oysters, Langoustines & Bone Marrow, Scallops & Beef Scratchings, Prime cuts of grass-fed native breed British beef alongside some of our favourite Hawksmoor classic sides. Not to forget a show stopping flaming pudding and our irresistible salted caramel rolos to finish.
Tickets include a cocktail on arrival, and each course will be paired with specially chosen wines.