Purchase_ea: 8
Capacity: 8
Available: 0
Availabilty: sold-out
bool(true)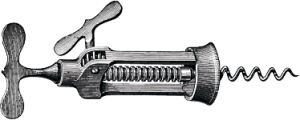 Wednesday, 20th March
7:30pm - 11:00pm
We are sorry. This event is sold out!
Join us at Hawksmoor Manchester for an evening of decadent food and wine as our friends from Pulenta Estate showcase some of their finest wines from their vineyards in Mendoza.
The evening will be held in our Private Dining Room. Festivities will commence with drinks on arrival followed by starters of smoked salmon, Jerusalem artichoke & Spenwood salad, and potted beef & bacon with Yorkshires. Followed by large cuts of grass-fed native breed Chateaubriand, Porterhouse and Prime Rib served with a selection of sides: triple cooked chips, macaroni cheese, creamed spinach, buttered greens and English lettuce and herb salad. Finishing with our sticky toffee sundae, peanut butter shortbread, and a selection of ice cream and sorbet.
Pulenta Estate focuses on creating the highest quality wines in Mendoza. The establishment has one of the most accomplished young winemakers in Mendoza, Javier Lo Forte, who focuses on continual experimentation with varietals, yeasts and fermentation methods.
Each course will be paired with Pulenta Estate wines with a member of their team talking through every glass and telling the rich history of the Pulenta Estate Vineyards.
Tickets are £75 per person and include a drink on arrival, a three-course menu and all wine pairings.