Purchase_ea: 29
Capacity: 34
Available: 5
Availabilty: low
bool(false)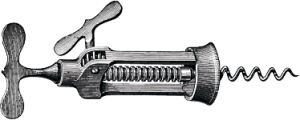 Tuesday, 2nd October
6:00pm - 9:30pm
£

100.00
Join us at our Knightsbridge restaurant for an indulgent evening of food and wine hosted by our good friends, natural wine suppliers at Les Caves de Pyrene.
Les Caves de Pyrene believes in beauty of natural wines: those that are expressive of their homeland; wines made by hand with minimal chemical intervention.
The evening will begin with a welcome glass of wine on arrival, followed by a four-course tasting menu of Hawksmoor classic dishes like Roasted scallops with white port & garlic, Fillet carpaccio with pickled chestnut mushrooms & parmesan, Grass-fed native breed porterhouse and Lamb tomahawks, served with a range of sides and sauces. Dinner will finish with a selection of British cheeses and our well-loved chocolate and salted caramel 'Tributes'.
Each course will be paired with two wines, one being a naturally produced and the other made in a more traditional method. Throughout the evening we will challenge your perception of wine by exploring the natural wine making process, produce, and tasting notes.