Purchase_ea: 17
Capacity: 17
Available: 0
Availabilty: sold-out
bool(true)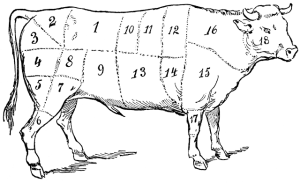 Sunday, 31st December
9:00pm
We are sorry. This event is sold out!
The Cooks' Room at Hawksmoor Borough is both a unique private dining room and the creative hub for our Executive Chef team. Tasked with imagining what the ultimate Hawksmoor meal would look like they've created the Beef Feasting Menu, a true celebration of beef.
This New Years' Eve, for one night only, you and your friends can experience this five course feasting menu normally available exclusively to large groups. The evening will begin at 8pm with a cocktail reception before taking your seat to enjoy the Beef Feasting Menu. Each course will be accompanied by a wine pairing and a glass of Champagne will be served at midnight to welcome in the New Year.
Tickets are priced at £145 per person including service charge at 12.5%.