Purchase_ea: 21
Capacity: 21
Available: 0
Availabilty: sold-out
bool(true)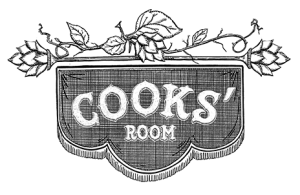 Monday, 31st December
9:00pm - 2:00am
We are sorry. This event is sold out!
The Cooks' Room at Hawksmoor Borough is a unique private dining room with its own open kitchen, offering the most impressive feasting in the capital. Charged with imagining what the ultimate Hawksmoor meal would look like, our Executive Chef Team have created a unique Beef Feasting menu.
On New Years' Eve, for one night only, you and your friends can experience this 5-course menu usually available to large groups only. The incredible feast will kick off with Panzano tartare and beef tea bread & butter, followed by Roast oysters topped with Langoustines and Bone marrow and Scallops and Beef scratchings.
Main course will be Grass-fed native breed beef served with Dripping chips, Steamed ox-cheek & tail pudding, Ash-baked beetroots and market vegetables with a selection of sauces. The evening will conclude with a show stopping Baked Alaska flambe'd at the table.
You will be welcomed to the Cooks Room with a cocktail on arrival, each course will be accompanied by paired wines, and champagne will be served at midnight to help ring in the New Year.