The Tellers' Room & The McLellan Room
Hawksmoor Edinburgh hosts 2 separate Private Dining Rooms, perfect for your birthday party, corporate event or special occasion. Feasting on our sharing menus allowing you to experience Hawksmoor classics and a range of different cuts, the best private dining in Edinburgh.
The Tellers' Room is an elegant light-filled events space seating up to 46 diners and The McLellan Room hosts up to 13 guests around one grand dining table.
Both spaces are private, whilst looking into the restaurant, and are ideal for friends and family feasts, wedding parties, business events, celebrations or pure pleasure.
We can tailor events to suit your requirements. From feasts of grass-fed native-breed beef and sustainable seafood from around the Scottish coast to wine tastings or casual standing events, with expertly crafted cocktails and canapes.
To book The McLellan Room or The Tellers' Room for a Private Dining event, please email edinburghevents@thehawksmoor.com or call us on 0131 526 4790. Please specify any allergens or dietary needs when making your booking.
Download Private Dining Room Brochure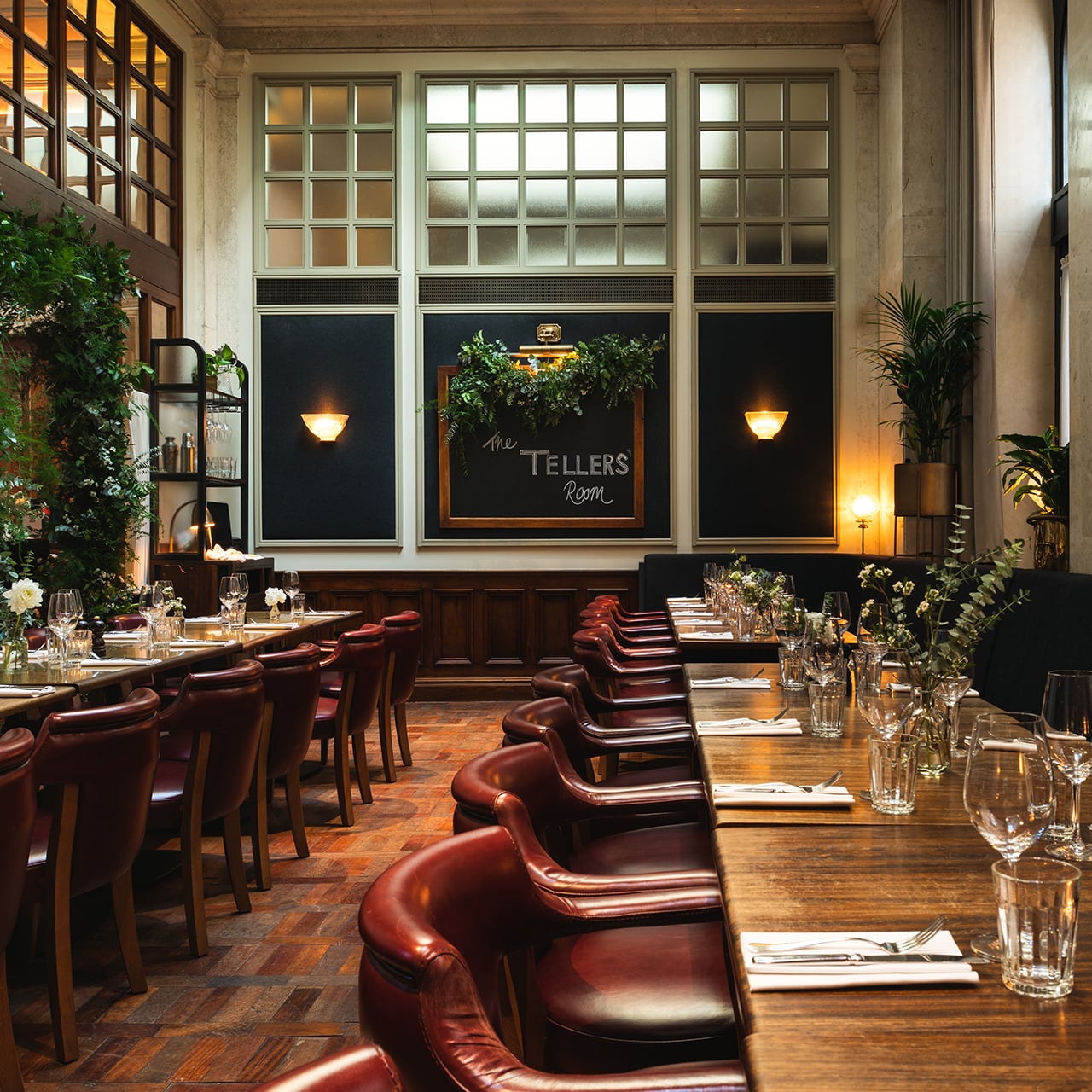 The Tellers' Room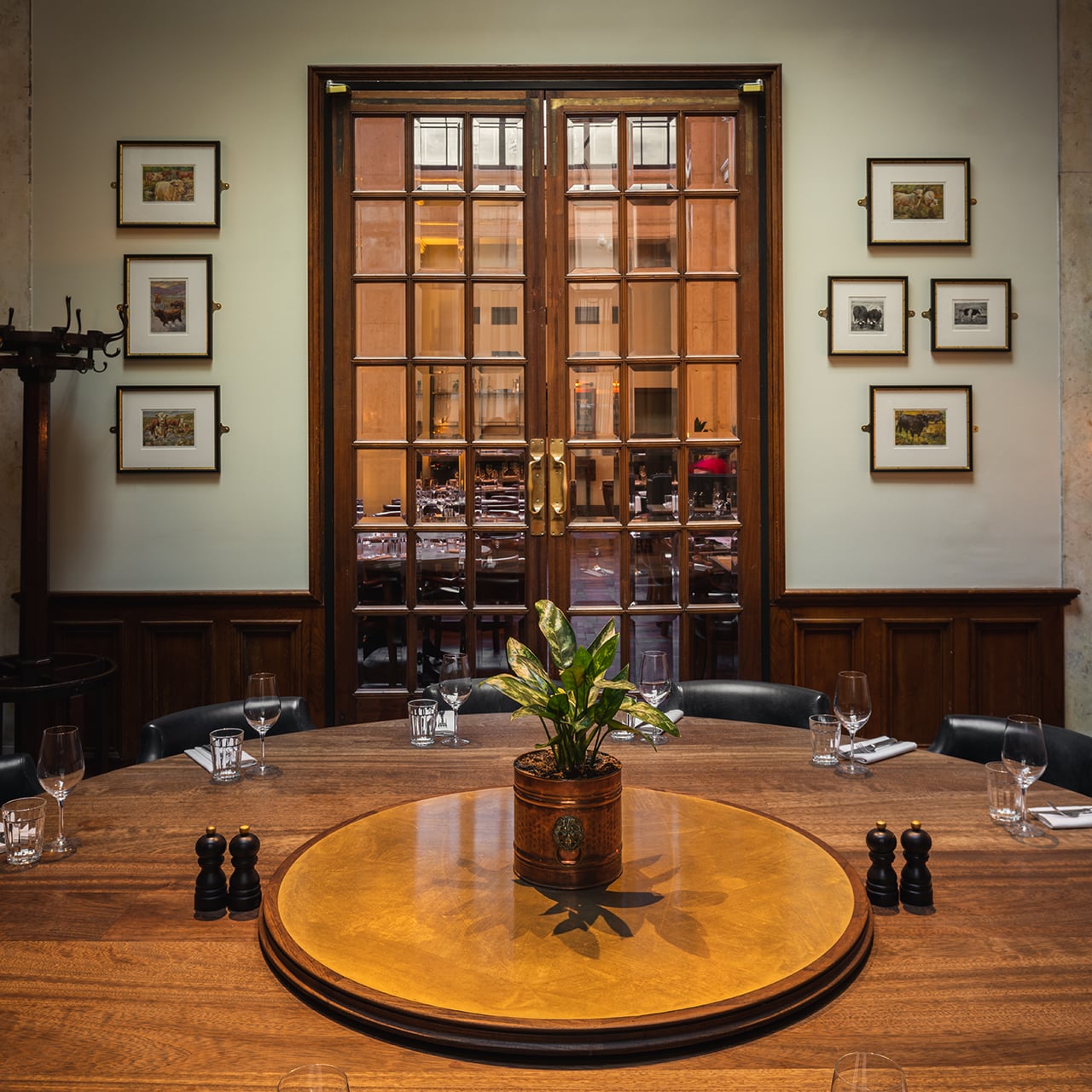 The McLellan Room
Situated within a Grade A-listed 'building of national importance' built for the Royal Bank of Scotland in the 1930s, we have tried to create a restaurant that is testament to its proud past.  At its core would have been the Tellers' Room, the heart of the bank where tellers received and paid out cash to the public. The restored space has beautiful proportions with limestone walls, original window settings, natural light, reclaimed parquet flooring and leather bound seating.
In naming our more intimate private dining room, we've turned to Sadie McLellan, one of the greatest Scottish artists of the twentieth century, who created the etched windows that surround the restaurant. In them she pays homage to the industries of the bank's main customers: agriculture, fisheries, shipping, architecture, education, engineering, weaving and printing.