"Hawksmoor's never just been about the bottom line. We really care about this thing, we really care about the people who work here." – Huw, co-founder
Hawksmoor really is a story about people, because at the heart of what we do is the simple philosophy that everyone who comes to the restaurants has a really good time when they're with us, enjoys great food and drink and gets well looked after; the quality and richness of the lives of the people we work with; and, without wanting to sound too happy-clappy, the feeling that the company we run contributes positively to the world around us. In an industry where short-termism is often viewed as the norm by owners and staff alike, we try to help everyone who works with us build a long and meaningful career if they'd like to.
To celebrate the amazing people who have joined us on our Hawksmoor journey this National Hospitality Day, we reached out to our teams and asked people to nominate anyone who really embodies our Hawksmoor values (put simply, work hard and be nice to people is the motto we live by). The nominees were then presented to a select panel to choose winners from across our restaurants (an unenviable job, I'm sure you'd agree) to receive a prize as a thank you for all their hard work.
And so without further ado, the winners are…
Hawksmoor Air Street – Antigoni, Senior Sous Chef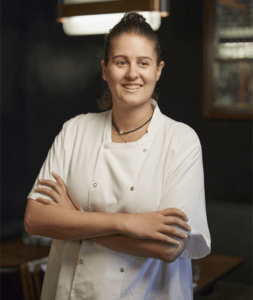 "Anti is one of a kind. When times are tough she knows how to look after her team and we can have a laugh with her too. She is the calmest and most caring person I've ever worked with as well as being incredibly talented!"
Hawksmoor Liverpool – Georgina, Waiter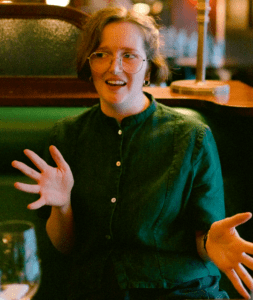 "Georgina has shone as Head Runner, investing her time into developing her team and is always there if anyone that needs support. She's one of the nicest people I've ever met. 'I'll be sorry to lose her from Air Street as she moves on to join the opening team for Liverpool."
Hawksmoor Borough – Miriam, Kitchen Porter
"Miriam is one of the loveliest people I've had the pleasure of working with. She ALWAYS has a smile on her face and takes the time to ask after everyone who passes through with huge empty plates, staubs, and crockery. She works extremely hard and is an absolute treasure. We should all aim to meet her work ethic and values and it's for this reason she gets my nomination for hospitality hero."
Hawksmoor Edinburgh – Kyle, Head Bartender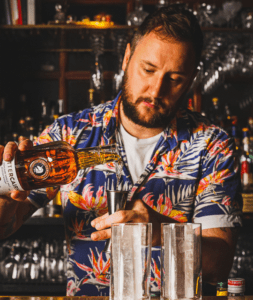 "Kyle is amazing at his job and lives and breathes great hospitality! Not only is he great at his job he is so supportive of others at work and is always there when you need him."
Hawksmoor Guildhall – Manuele, Head Waiter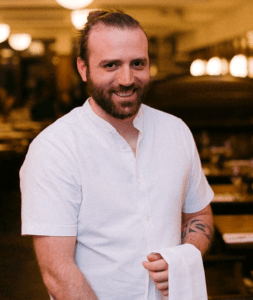 "Manuele is hardworking, and everyone in the team loves him. He is a fantastic team player, and he is more than happy to help his colleagues and to support them when they need it. He's only been a Head Waiter for less than one year and he has demonstrated incredible knowledge and professionalism. And he has a great sense of humour to boot."
Hawksmoor Knightsbridge – Magdalena, Head Waiter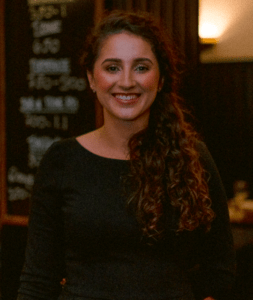 "This gal – the smile on her face as the walks into the room! She takes so much pride in her work that it's infectious. She also has to crack the case if there is a problem no one can fix and I love that. A real pro with customers. I really can't wait to see where this champion will go. Big things are in store for her. A total role model who pushes those around her upwards."
Hawksmoor NYC – Jean-Pierre (JP), Lead Polisher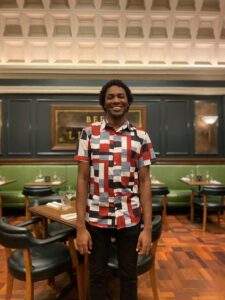 "JP as we like to call him, is our Lead Polisher and serves as a beacon of optimism and light always showing up to work with a smile on his face. No task is too big or too small."
Hawksmoor NYC – Guerino, Sommelier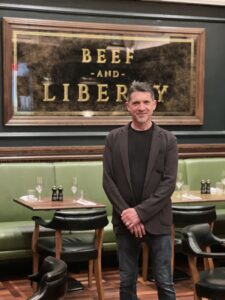 "Guerino is one of our trusted Sommeliers. He floats through our dining room with grace (while wearing a pair of very fresh sneakers). He embodies the definition of a Hospitality Hero. Working alongside Guerino is one of the best parts about being at Hawksmoor. His enthusiasm, kindness, humour, and work ethic are contagious and he is always willing to share his knowledge. We are very lucky to have him on the team!"
Hawksmoor Seven Dials – Catherine, Reservationist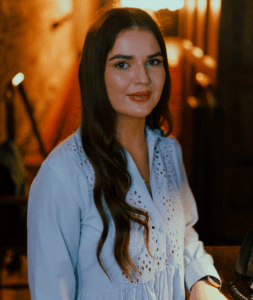 "Catherine works on reception but is such a team player that there is never a moment you don't see her offering support to the bar and jumping in and helping on the floor. There are never any questions asked with Catherine and if she sees someone needs help before you realise it, she is there by your side. She's definitely got the biggest most caring heart at Seven dials and is always bringing in treats for the chefs and her colleagues."
Hawksmoor Manchester – Carlos, Kitchen Porter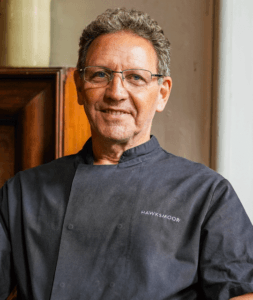 "Carlos always steps up to support the team in times of need and never complains about it – he keeps a smile on his face the whole time. He is a pleasure to work with and is one of the nicest people I've ever met. He works incredibly hard and is always so positive."
Hawksmoor Seven Dials – Marius, Restaurant Manager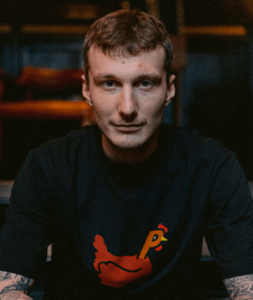 "Marius is the epitome of being a Hawskmoor legend (we call this man the Jedi master of Seven Dials). There isn't anything he can't or won't do. He truly embodies work hard and be nice to people. He has inspired me and a lot of people to better themselves. I will need more pages to describe how much of a great human being he is. I can go on and on. He makes me look forward to coming to work!"
Hawksmoor Spitalfields –  Alberto, Senior Chef de Partie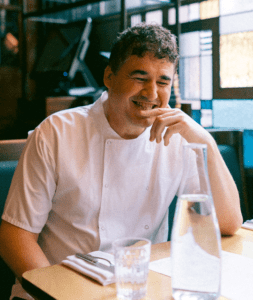 "Albert has been with Hawksmoor a long time (10 years), and lives and breaths it! He is one of the hardest workers I know and always does it with a smile on his face. He's fun and a bit cheeky sometimes, always trying to bring a smile to the face of everyone he works with. He always tastes and checks everything from his section every service to make sure its on point. Has the patience of a saint and takes the time to support and nurture new members of the team. He's humble and doesn't boast or look for praise from all the little things he does to make our lives easier, he just does it because he's a really nice guy and wants to help. He makes the best staff food and always makes sure you never go hungry. He is what Hawksmoor is all about – Work hard and be nice to people (and boy does he work hard!!!!) He is just an absolute legend and is a pleasure to work with."
Hawksmoor Support Team – Sofia, Head of HR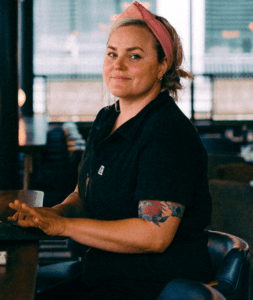 "Since the day I started, Sofia has been available to support me in my role, personally and professionally in an extremely talented way which is clearly built on expertise and experience. I've been able to learn a great deal from her and feel able to ask any question, but also receive more dedicated support when needed. She's an absolute gem and I don't know what I'd have done without her!"
Hawksmoor Wood Wharf & The Lowback –

Christian, Head Waiter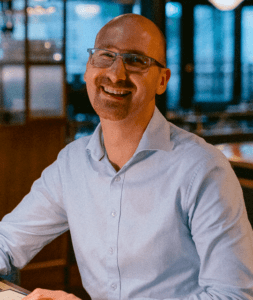 "Christian has worked really hard since starting with us at the opening of Wood Wharf 10 months ago. He emulates all the values but I particularly admire the amount of work he puts into supporting and developing our new starters. When Christian started with us, it took him a while to get to grips with how we do things at Hawksmoor, but has put lots of work into improving and developing himself and now he's using everything he's learnt to train and help others."
Come Join Us
If you have an obsession with ops or a head for HR; if you're a green queen or a diversity champion; if you're a cocktail wizard or a master of working the line we'd love to hear from you. Whatever your passion, we have routes for you to develop personally and professionally. Check out our careers page to see what roles we have open.