Twice a year, normally around the time the clocks change, we take an opportunity to look back at the last six months and work on some new cocktails that fit with the seasons and make use of the inspiration we have picked up in our travels throughout the past year.
This year, our new cocktails focus on our travels to New York, where we have re-discovered our love for the simpler, more elegant classic cocktails that demonstrate the bartender's ability to balance cocktails.
We have also been working hard, as always, on making sure our cocktail lists reduce our carbon footprint by cutting down on waste and have incorporated a number of cocktails using spirits such as East London Liquor Co and Sapling Gin (a carbon-positive gin), which we estimate will reduce our glass bottle usage by up to 10,000 bottles a year thanks to refillable bag-in- box packaging being used.
GOLDEN HOUR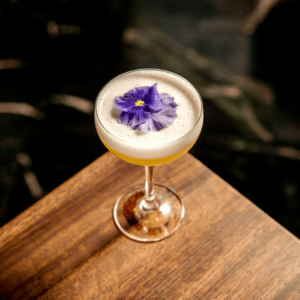 A floral Sapling Gin sour which leans heavily on the early autumnal flavours of late harvest wine. We make a cordial based on Monbazillac (a French dessert wine) with jasmine liqueur and a splash of Moscato.
MANDARIN PALOMA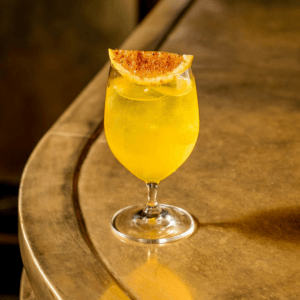 A classic for a reason, the Paloma is our favourite way to enjoy agave spirits. Modern versions have come a long way from its original Tequila and Squirt (a Lilt-like soda found in Mexico). Our current incarnation mixes Tequila and Mezcal with mandarin soda and a heavy kick of jalapeño.
ULTIMATE STEAKHOUSE MARTINI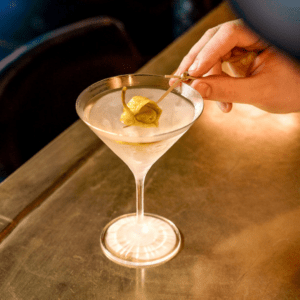 Our obsession with Martinis has led us to create this, the ultimate cocktail to enjoy with your steak. Taking its cue from a classic Dirty Vodka Martini but with the added heft of green peppercorns and a splash of buttery Chardonnay for extra body.
FRANTIC ATLANTIC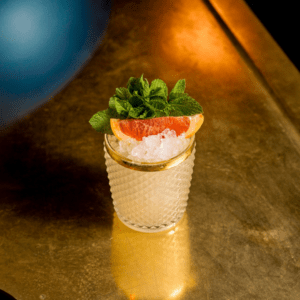 We were particularly taken with this grape brandy, elderflower and grapefruit number in NYC and have attempted to recreate it. Somewhere between a Pisco Sour and that old Hawksmoor favourite, the Grapefruit Picador, this is a clean, fresh, bracing pre-dinner cocktail.
PRALINE IRISH COFFEE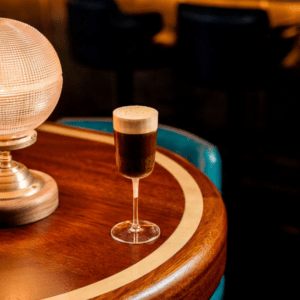 We have been spending a great deal of time in Ireland after the opening of Hawksmoor Dublin and re-discovered the invigorating joys of a well-made Irish Coffee. Our version is laced with salted hazelnut praline for an extra layer of indulgence.
CHERRY RED HOOK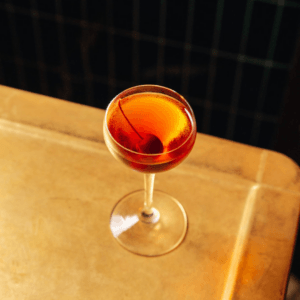 Another drink with some serious New York heritage, one of several Manhattan riffs which take the whiskey and vermouth base and lifts it with various bitters and liqueurs. Our version uses a hint of cherry liqueur that we keep from preserving the fruit at its freshest during summer.
AVALON HIGHBALL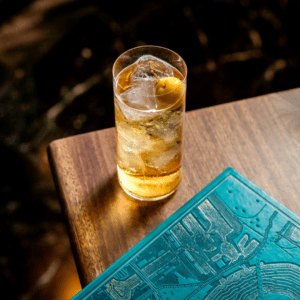 Named after the mythical "Island of Apples", this delicious whisky highball was created by Grigore from Hawksmoor Guildhall and is essentially a re-working of the Hawksmoor cult classic, the Ginza Highball. Johnnie Walker Black Label is mixed with apple aperitif and clear apple juice, then homemade tarragon cordial, a splash of soda and voila!